Divorce does not get less headlines than the marriages of Bollywood stars. In today's article, we will tell you about the love story of Hrithik Sussanne and the divorce between them. According to media reports, from the age of just 12, Hrithik Roshan was crazy about Sussanne Khan. Often Hrithik used to visit Suzanne's house and try to impress her. Let us tell you that in the meantime, Sussanne had gone abroad and Hrithik was also busy preparing to appear in films.
It is said that in the meantime Sussanne had come back to India and Hrithik and Sussanne's eyes collided at a traffic signal. On seeing each other, their love started rising. According to the news, Hrithik and Sussanne dated each other for almost four years, after which they got married in the year 2000. Hrithik and Sussanne got divorced after 14 years of marriage.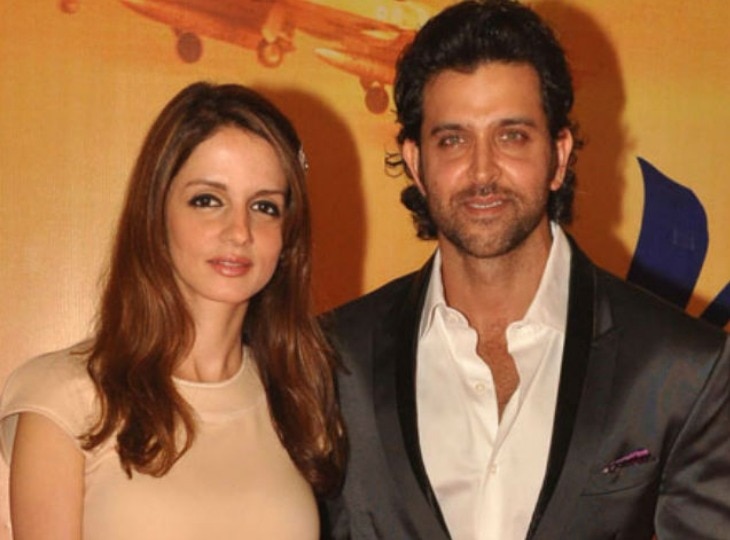 Many theories are told behind this divorce. It is said that due to the alleged affair with actresses Barbara Moore and Kangana Ranaut, there was a lot of estrangement between Hrithik and Sussanne and Sussanne divorced him only after getting fed up with the affairs of the actor. Hrithik Sussanne's divorce was in discussions not only for the actor's alleged affair but also for the huge alimony. If reports are to be believed, Hrithik had given Rs 380 crore to Sussanne as an alimony, which is the highest amount ever given by any Bollywood star. However, let us tell you that Hrithik Roshan and Sussanne may have got divorced but even today both are good friends and are often seen meeting each other.
.