Dilip Kumar, who was admitted to PD Hinduja Hospital in Khar area of ​​Mumbai due to breathing problem for the last 5 days, was discharged from the hospital at 12.45 pm today and was taken to Pali Hill Bungalow in Bandra by ambulance.
98-year-old Dilip Kumar was accompanied by his wife Saira Banu when he left the hospital and the expression of satisfaction could be seen on his face.
On the way out of the hospital, Saira Banu told ABP News, "Dilip Kumar's lungs were completely removed from the water and now he has been discharged after taking good rest. Doctors have kept him at home in various ways. I have asked to take precautions and give antibiotics. All of your prayers have worked, you guys pray for them in future too. I am very thankful to all the people who prayed for them."
It is noteworthy that on Wednesday, between 1.30 pm and 2.00 pm, minor surgery was done to remove the water accumulated in Dilip Kumar's chest. In medical parlance, this surgery is called 'pleural aspiration'. This surgery is mainly done to remove phlegm accumulated in the chest, difficulty in breathing and chest pain.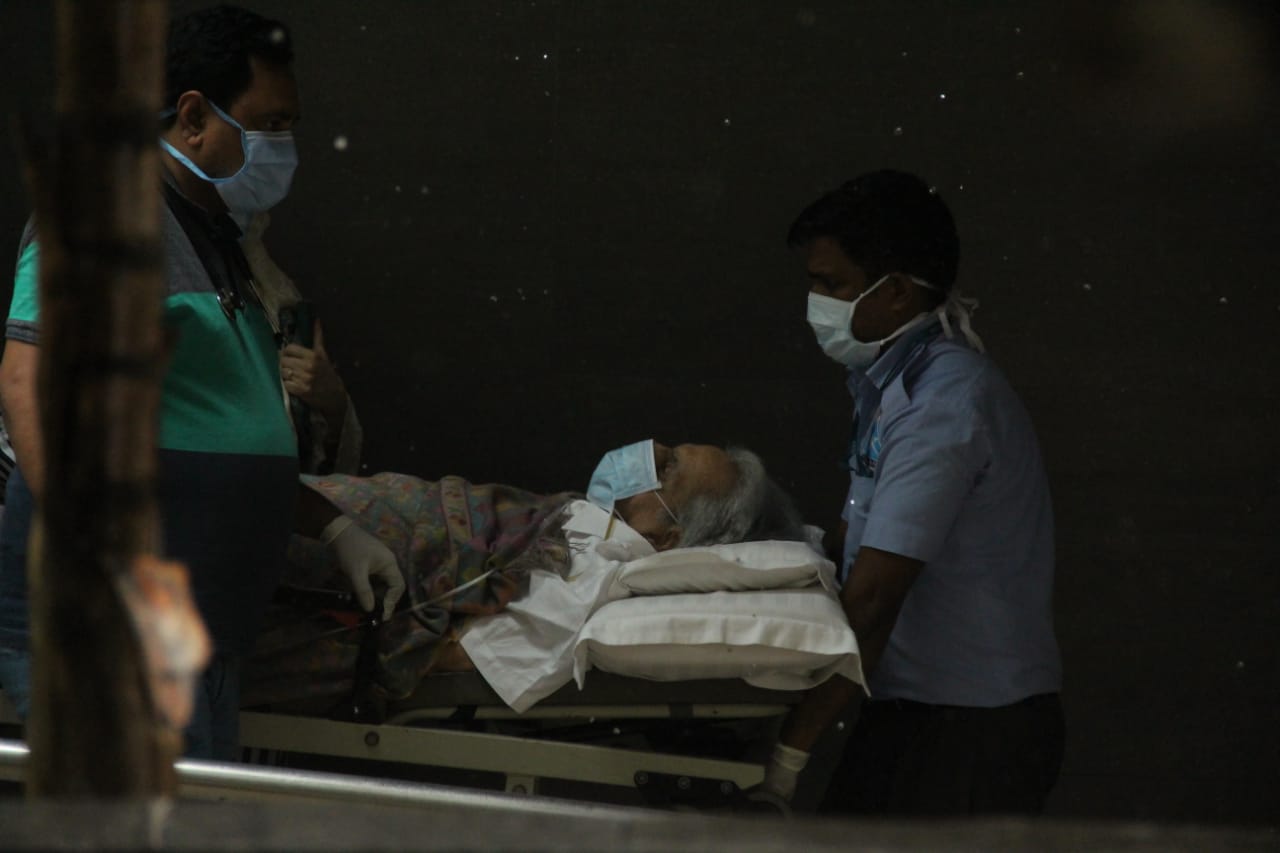 Due to difficulty in breathing and drop in oxygen level, he was being given oxygen continuously since Sunday, but his treatment was going on in the general ward from the beginning. But after the minor surgery on Budhwar, he was shifted to the ICU ward. Dilip Kumar's operation was done under the supervision of Dr. Nitin Gokhale and Dr. Jalil Parkar.
Dilip Kumar's Twitter handle was also informed about the news of his discharge from the hospital and it was said, "With all the prayers and prayers of all of you, Dilip Kumar is going to your home from the hospital. Unlimited love and affection of you people always. Touches the heart of the sir."
Also read-
Nusrat Jahan controversies: From 'drug overdose' to Durga avatar, Nusrat Jahan has been in controversies many times till now
Saif Ali Khan's Pataudi Palace spread over 10 acres is very luxurious, is worth more than 800 crores, see inside photos
.