The man who waved the saffron flag by climbing the Red Fort during the Kisan Tractor rally is a superstar of Punjabi films. Deep Sidhu has been in support of farmers for a long time but suddenly he is in discussion everywhere. Deep Sidhu is a Punjabi actor and was with BJP MP and actor Sunny Deol in the 2019 Lok Sabha elections.
Cleanliness of Sunny Deol- I have no relation
Deep Sidhu entered politics in the 2019 Lok Sabha elections. BJP MP and actor Sunny Deol had given a big responsibility to Deep Sidhu while contesting from Gurdaspur. This picture of Sunny Deol and Deep Sidhu was also seen. This picture is now viral on the Internet. However, Sunny Deol has distanced himself from Deep Sidhu in the controversies.
Sunny Deol has written on social media, "My heart is very sad to see what happened on the Red Fort today, I have already made it clear on Twitter on 6 December, whether my or my family's lamp There is no connection with Sidhu. Jai Hind."
Got stardom in 2018
Deep Sidhu was born in 1984 in Muktsar district of Punjab. He has studied law. Deep Sidhu later won the Kingfisher Model Hunt Award. Deep Sidhu made his debut in Punjabi films with 'Ramta Jogi' in the year 2015. The film went well, but Deep Sidhu got it from popular film Zora Das Numbaria in 2018. Deep played the role of a gangster in this film.
Studied a lot in lockdown
Deep Sidhu's film Zora Das Numbaria Chapter 2 was released just before Lockdown. During the lockdown, Deep read about the history of Punjab. During the lockdown, Deep had also posted several videos on topics like Sidhu History, Economics and Education on his Facebook. When the Protest started in Punjab on the farmers bill, they were part of it ever since.
Be with the farmers from the beginning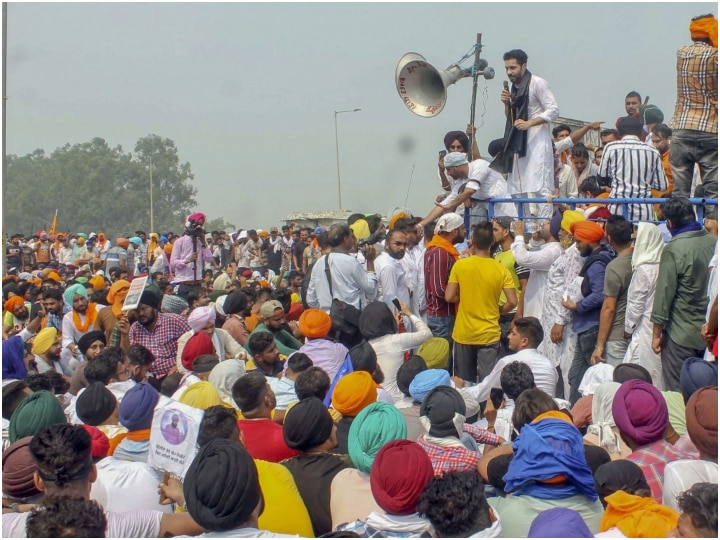 On September 25, Deep Sidhu entered the limelight during the bandh when he started a dharna demonstration along with the rest of the cast at the Shambhu border. A large number of people had reached here for support. After this, Deep Sidhu sat there on a permanent protest. After this, Deep Sidhu along with his team launched a platform and invited big leaders to come together and fight for Punjab.
There were allegations of running the agenda of RSS-BJP
When Deep Sidhu started protesting for the farmers bill, he was also accused of running the agenda with the BJP and RSS. His pictures with Sunny Deol and PM Modi were also viral, but he always denied it. Sidhu said many times that he was not just fighting for MSP. They are seeing this issue on a large canvas.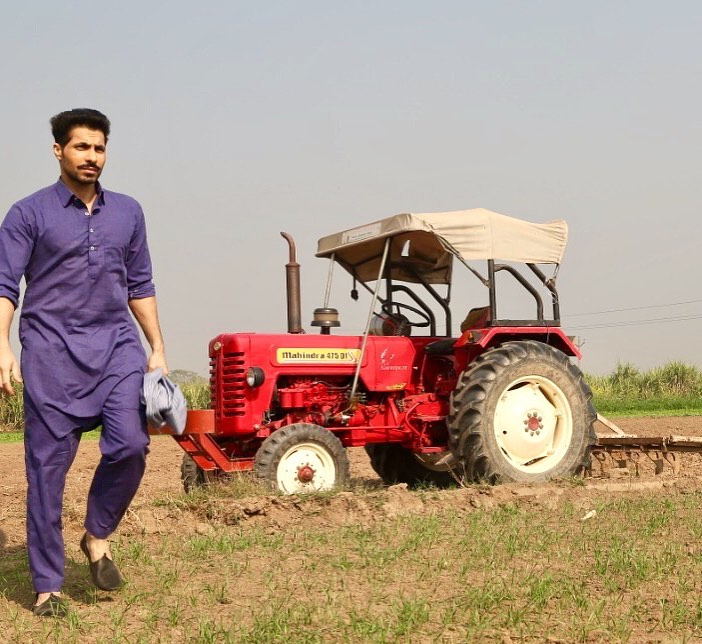 Supported Bharatiya Kisan Union during Delhi Chalo campaign
During the Delhi Chalo campaign, when it came to breaking barricades in Haryana, Sidhu supported the Bharatiya Kisan Union. On the way, a video of him arguing with a security person during the Protest was also viral.
In his speeches and meetings, Deep Sidhu openly uses the quotes of Jarnail Singh Bhindranwale and Martin Luther King.
Came to the discussion by hoisting the flag on the Red Fort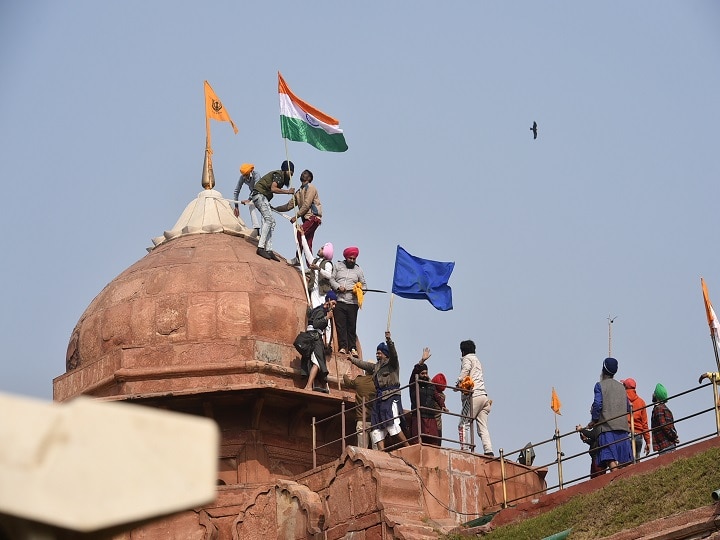 On January 26, during a farmers' tractor rally, Deep Sidhu hoisted the saffron flag from the Red Fort. After this he has been summoned by the NIA. This notice has been sent in the Sikhs for Justice (SFJ) case. Sidhu had also done Facebook Live by hooting the flag from the ramparts of the Red Fort. In the video, Sidhu said in Punjabi, "We have just hoisted the flag of Nishan Sahib on the Red Fort, exercising our democratic right to protest."
Also read-
In a conversation with abp news, farmers revealed, Deep Sidhu-Lakkha had reached Red Fort at the behest of Sidhana
NIA summons Punjabi actor Deep Sidhu for conspiracy to plot Red Fort